The inspiration
Timeless
modernity
The evolution of a quintessentially Italian classic with a trendy twist that makes it live again on elegantly informal, surprisingly modern surfaces. We took inspiration from art and nature, we updated a centuries-old material and encapsulated an excellent performance in its modern beauty.
All this is Prestigio Travertino.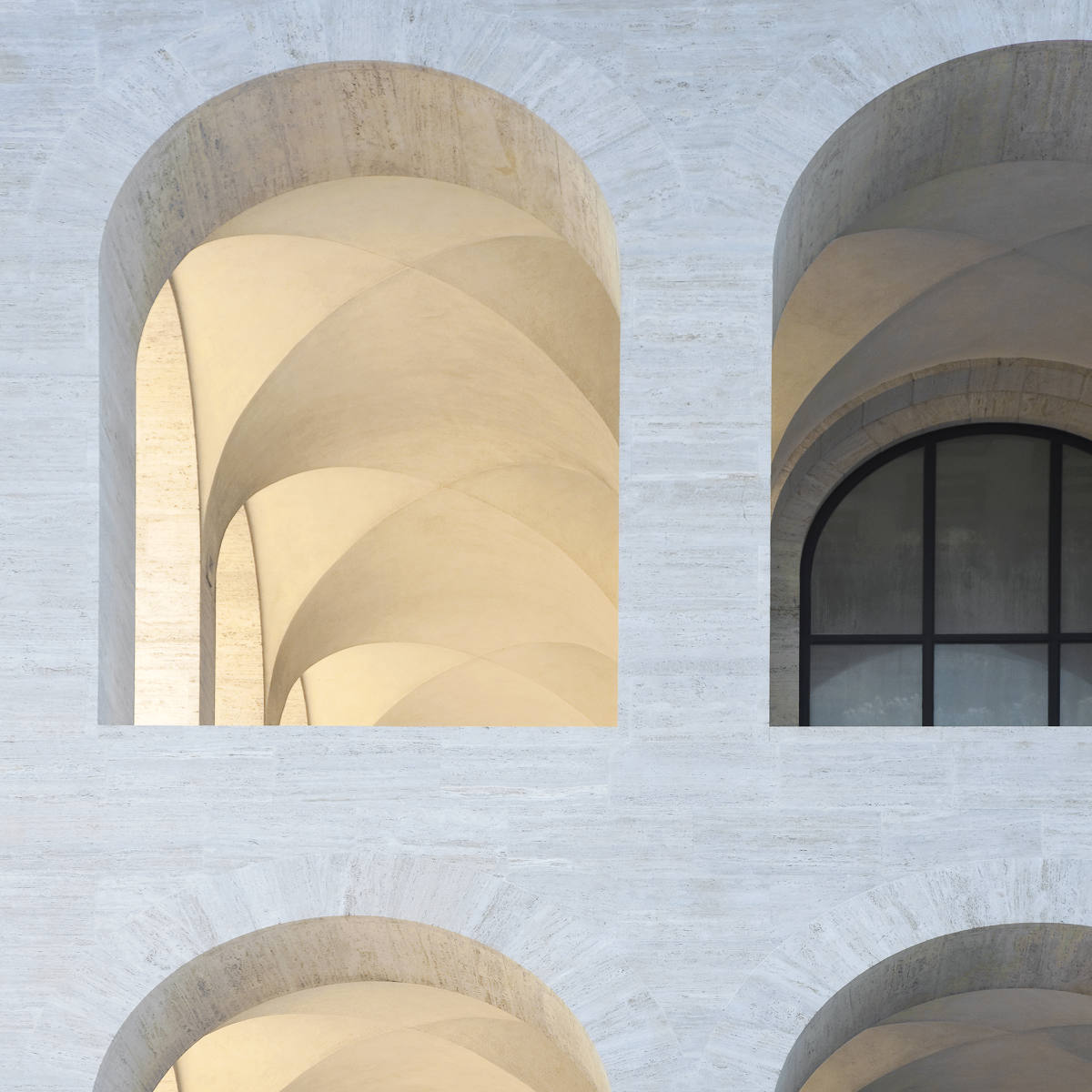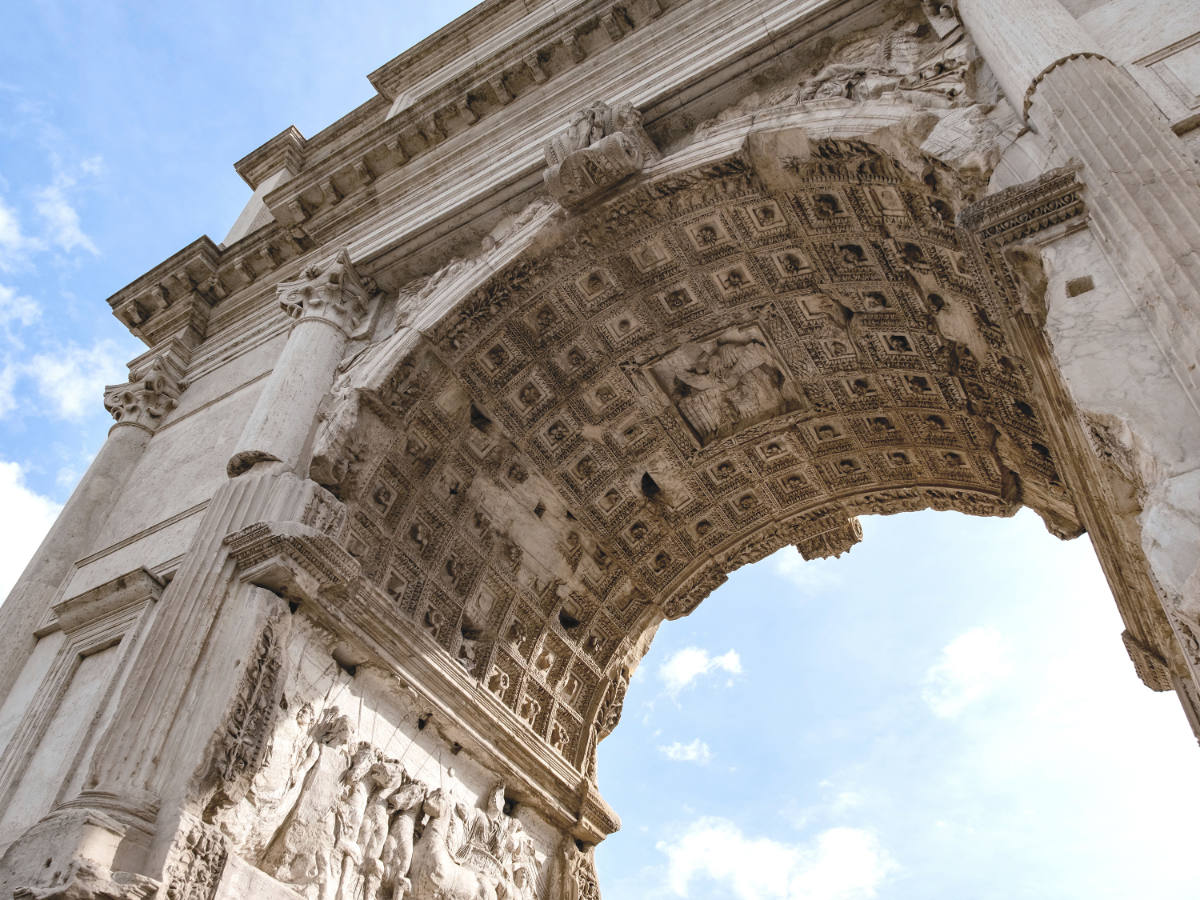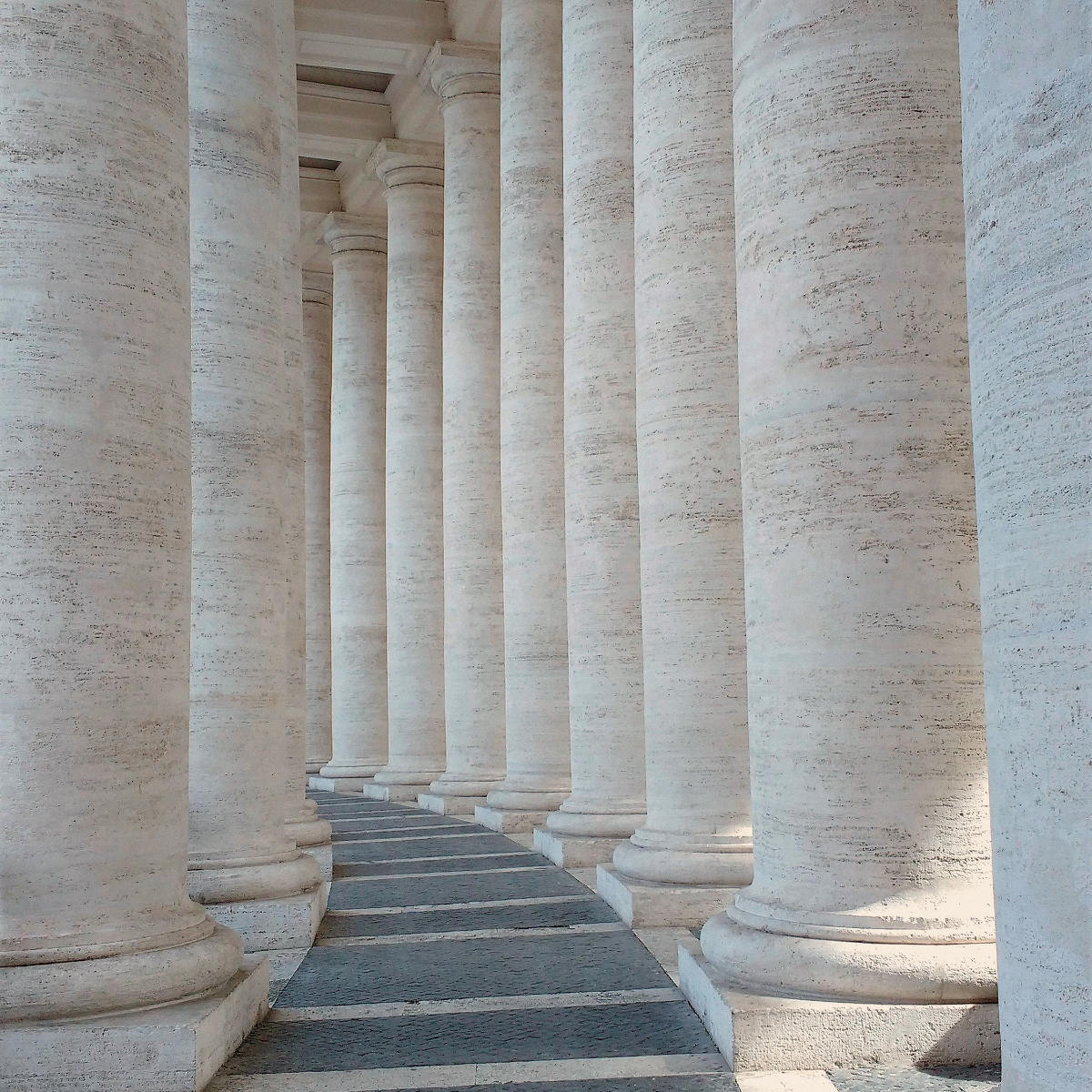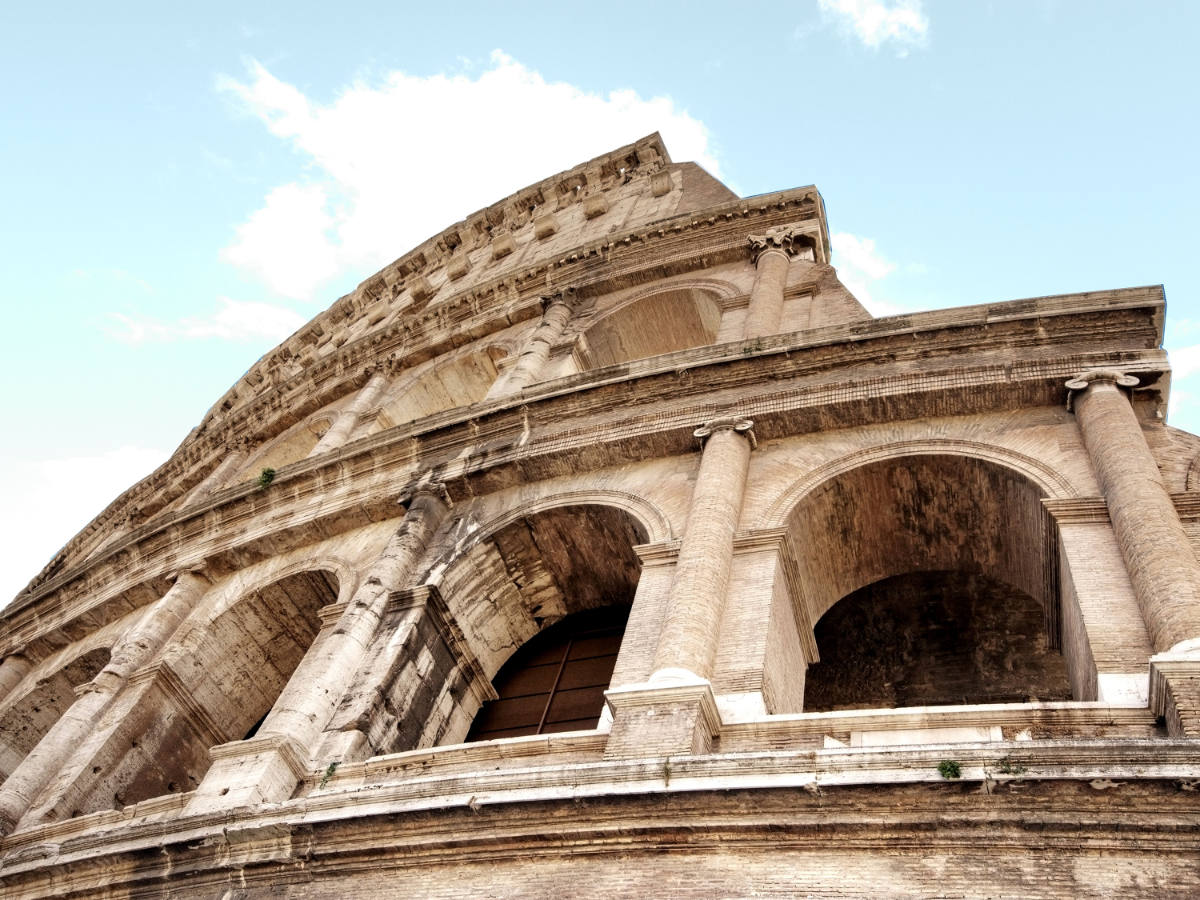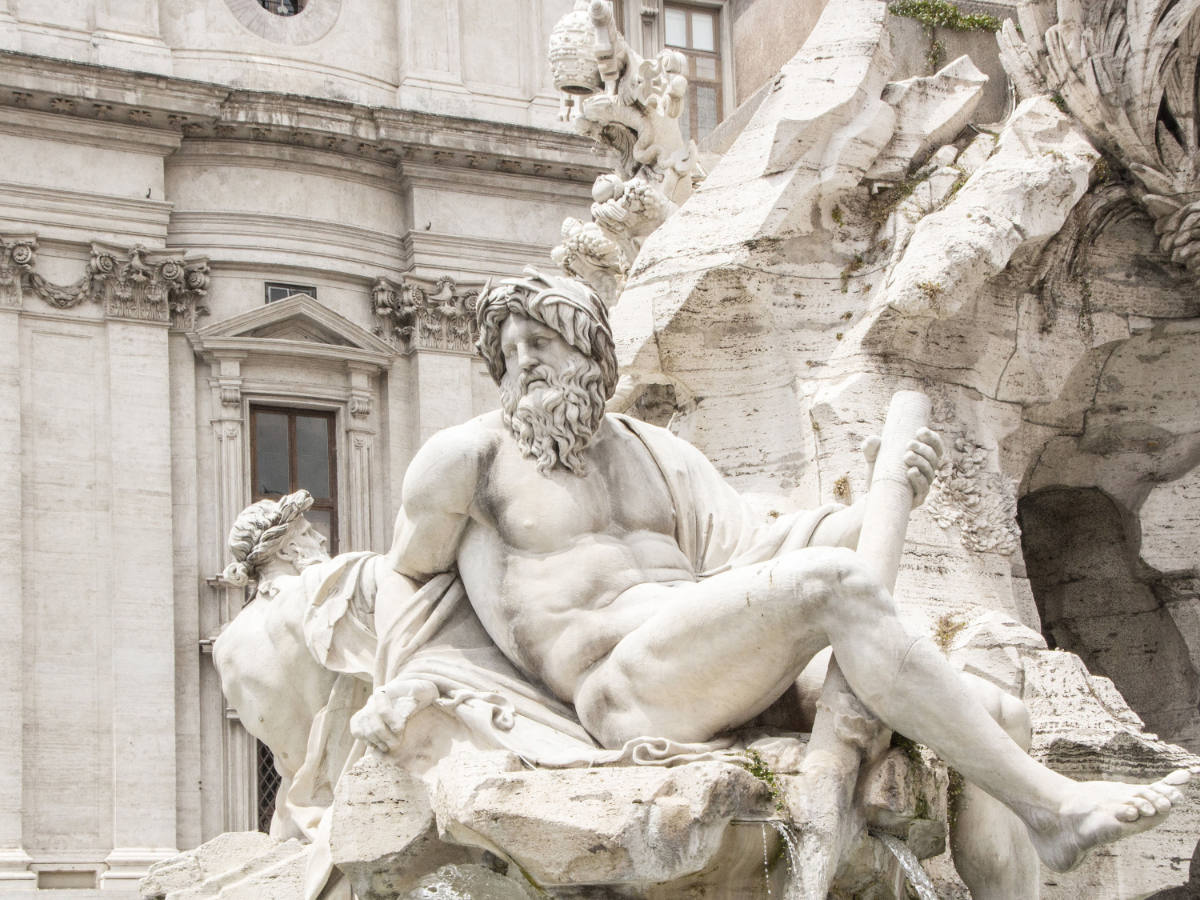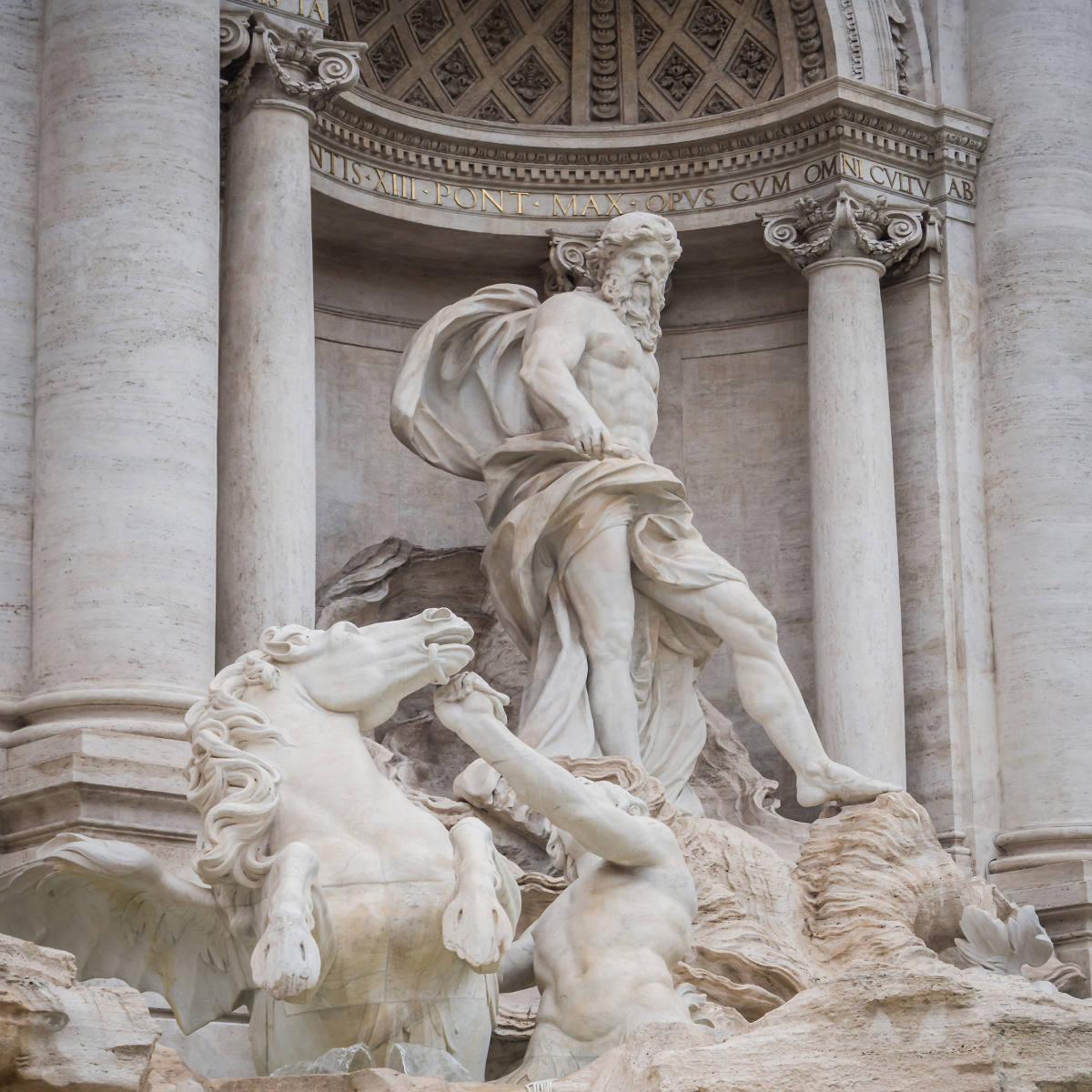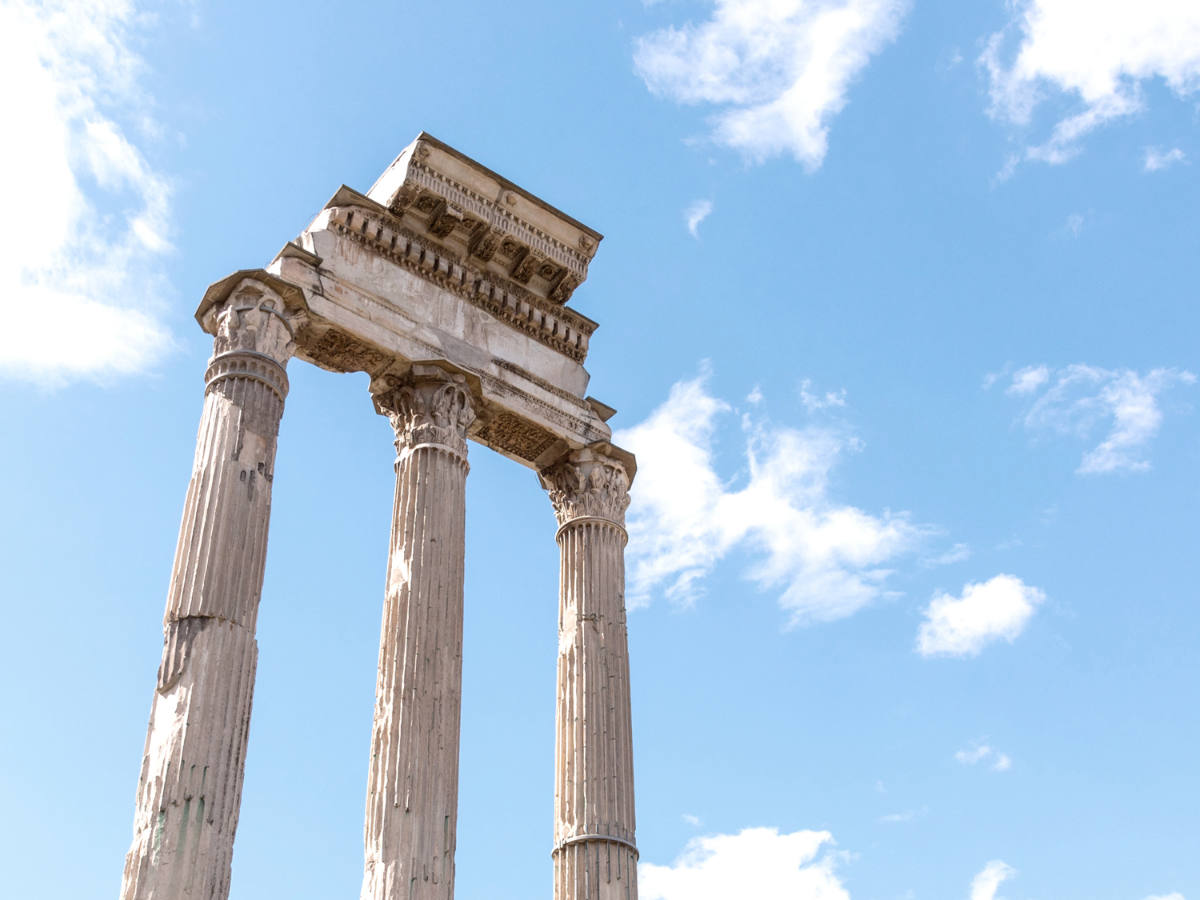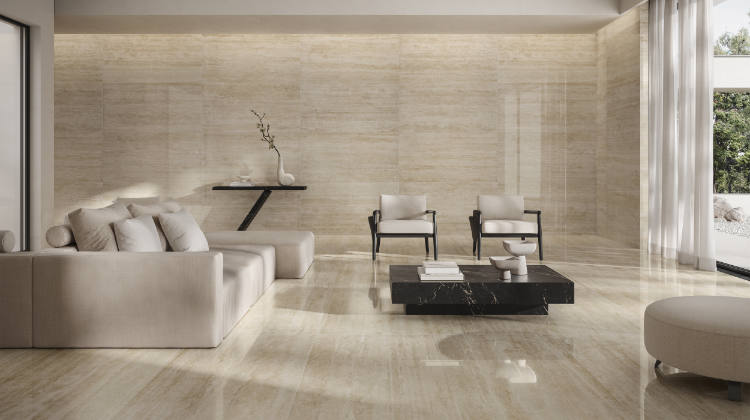 Details
The sleek beauty
of details
A sophisticated, intricately detailed product, made for people who think that it is the smallest details that make all the difference. Our tile designers masterly updated the original material by making specific choices to soften its contrasts, while keeping all its poignant beauty unaltered.
Dettagli
Veins
The collection includes travertine in its classic "vein-cut" iteration, with the cut parallel to the natural plane of the veins. Wavy streaks alternate with more even spots, creating a compact ground where the typical layered texture of stone is softened in the overall balance.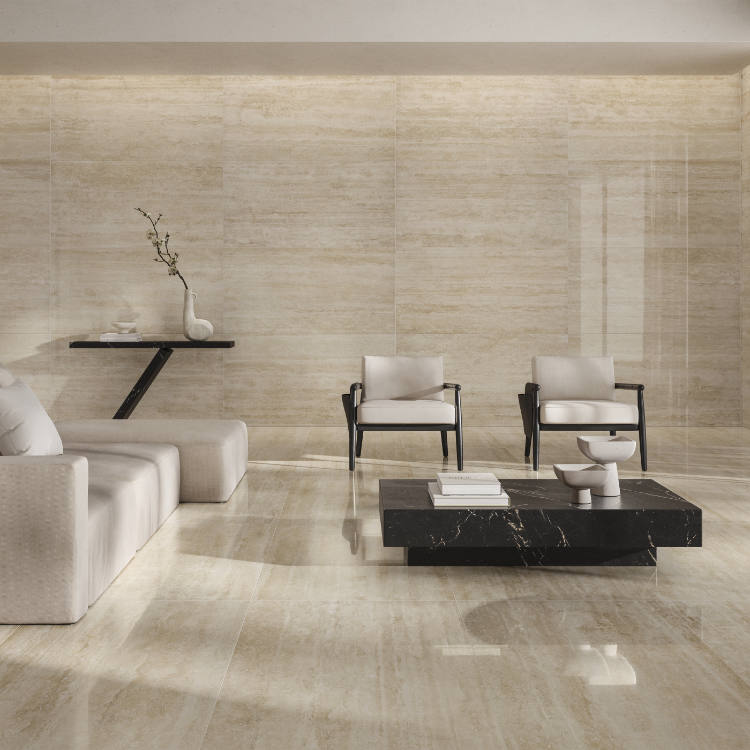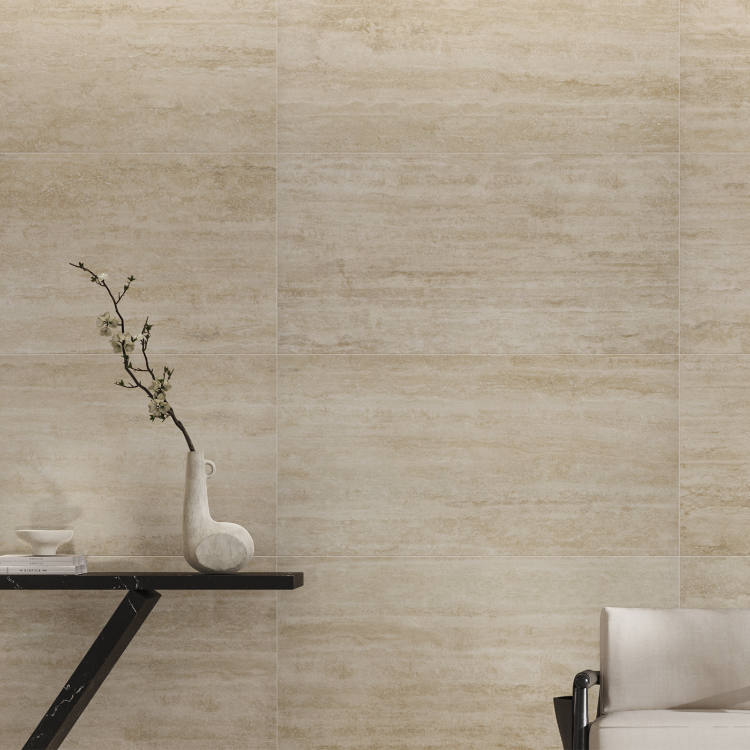 Details
Tonal
shades
Shades and alternations of chiaroscuro effects add movement to the surface without leaving the boundaries of a sophisticated harmony of colours, where nuances and tonal shades, never too harsh, add depth without impairing the balance of the ground colour.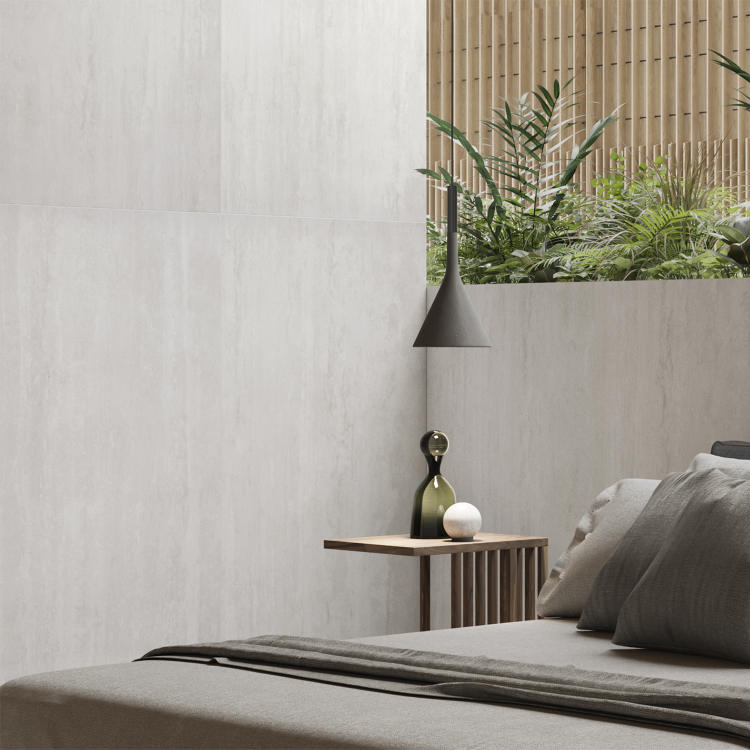 Details
Graphic
elegance
Rich yet never overdone graphics stand out on the surfaces of the collection where the design has been worked out to sum up the aesthetic realism of the stone and to translate it into a modern outlook. The typical holes of the original material can also be found in the bonded version, for a more elegant look.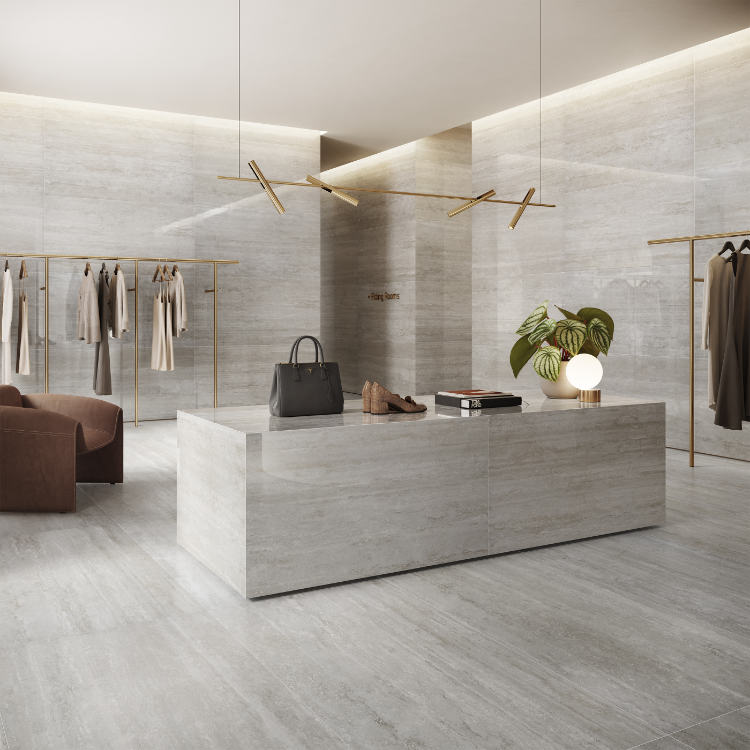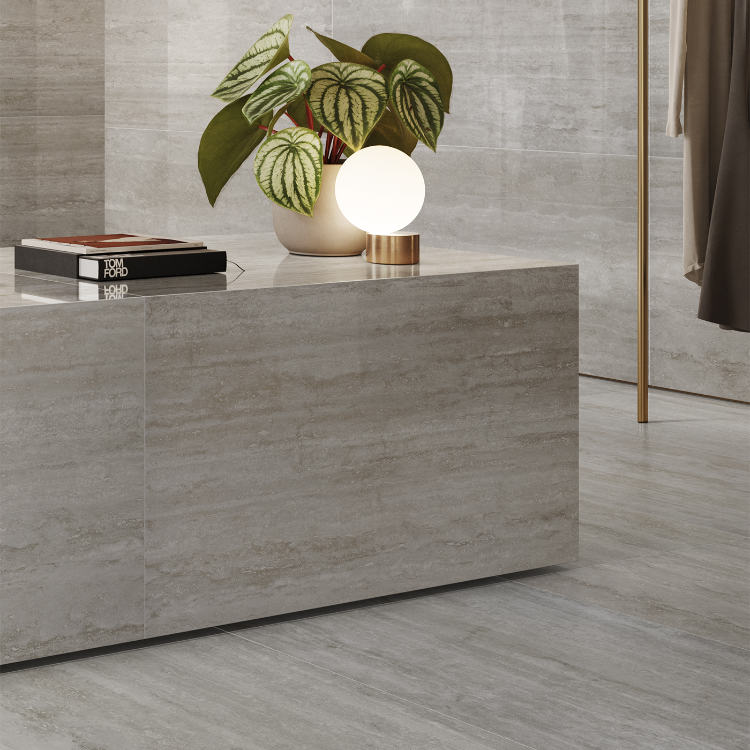 Style
Unexpectedly
trendy
History reliving in the present: the well-balanced, muted elegance of Prestigio Travertino meets the sleek shapes of modern architecture and enhances the most contemporary rooms.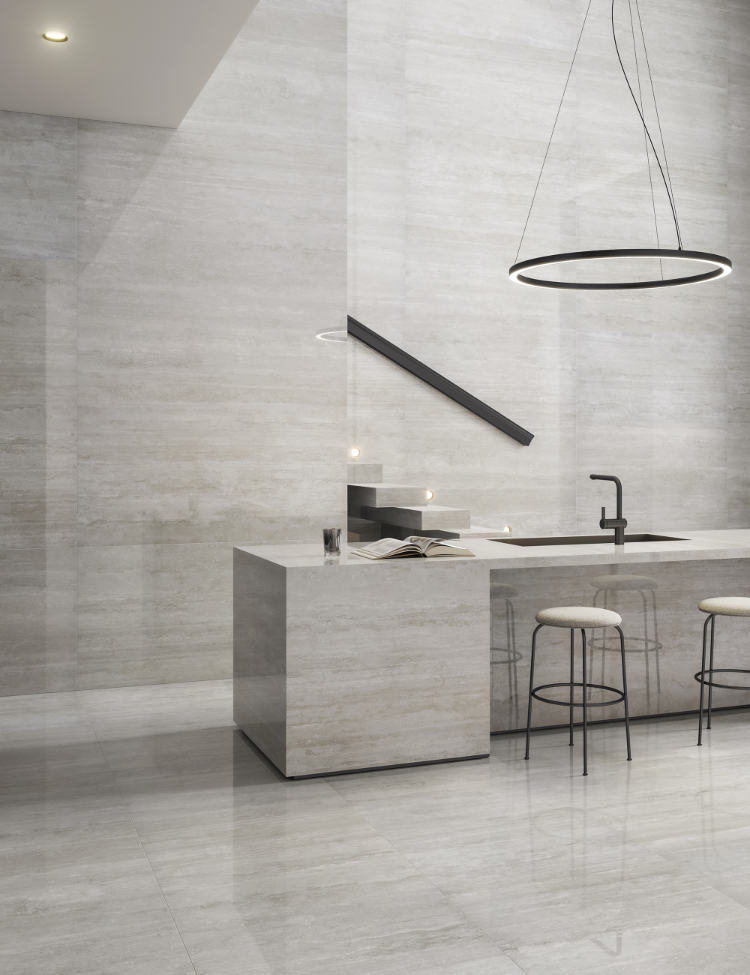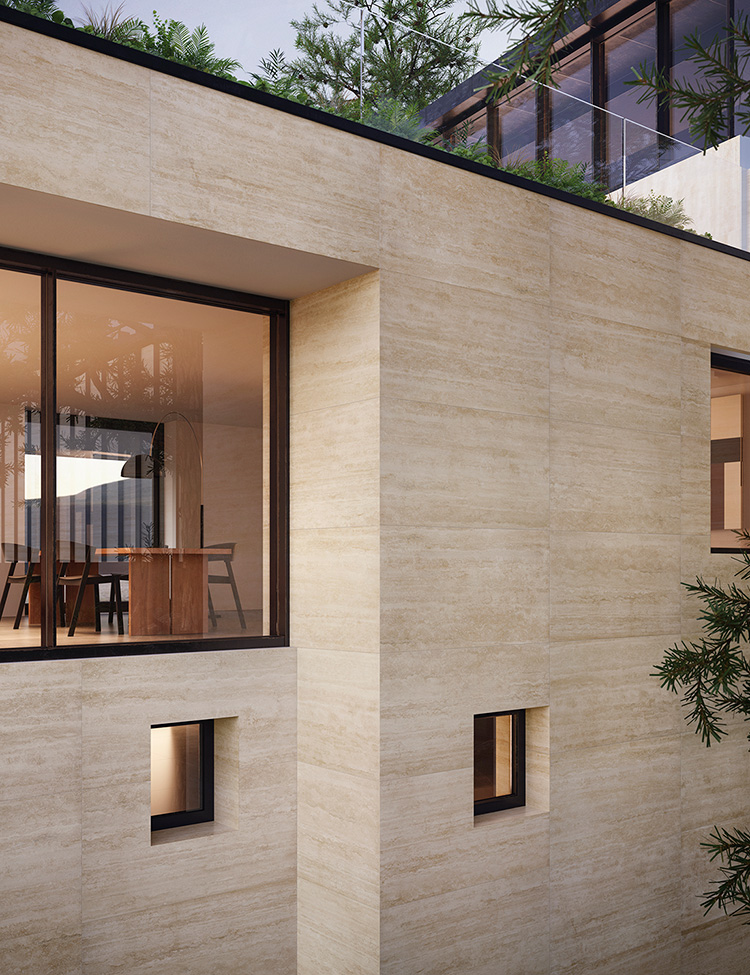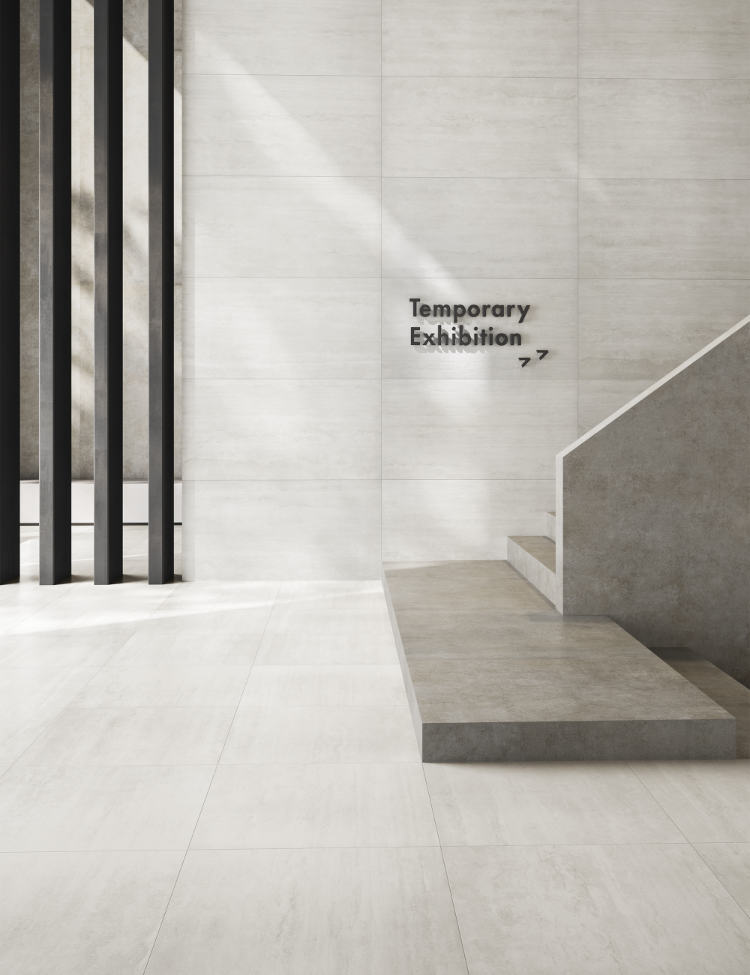 Colours and surfaces
All about
style
Three colours define a sequential colour palette: from the pure white of Bianco with its warm shades to the contemporary nude vibe of Beige to the sleek elegance of Grigio.
The collection is available in two finishes:
Lucido (glossy), for greatest shine, and Soft, for a velvety, non-reflective surface finish.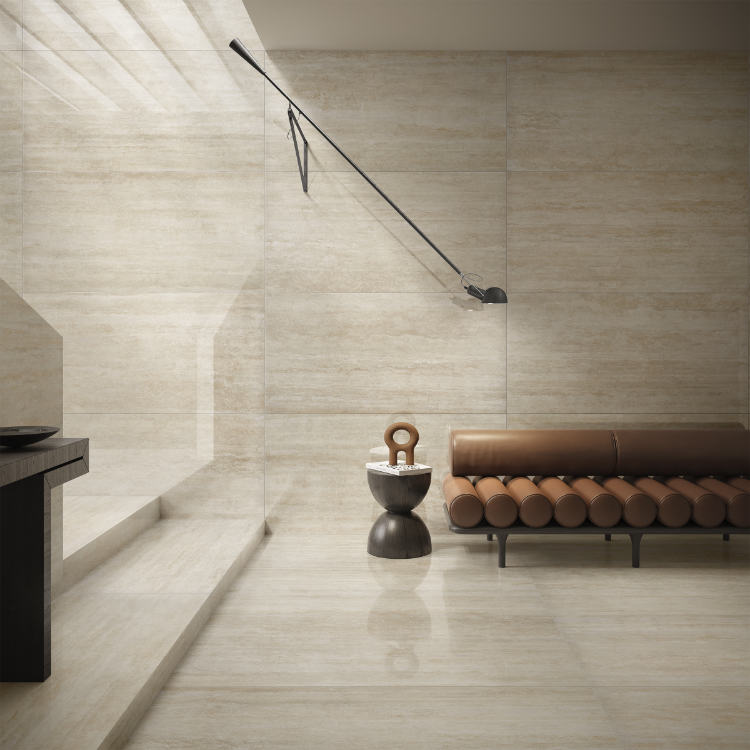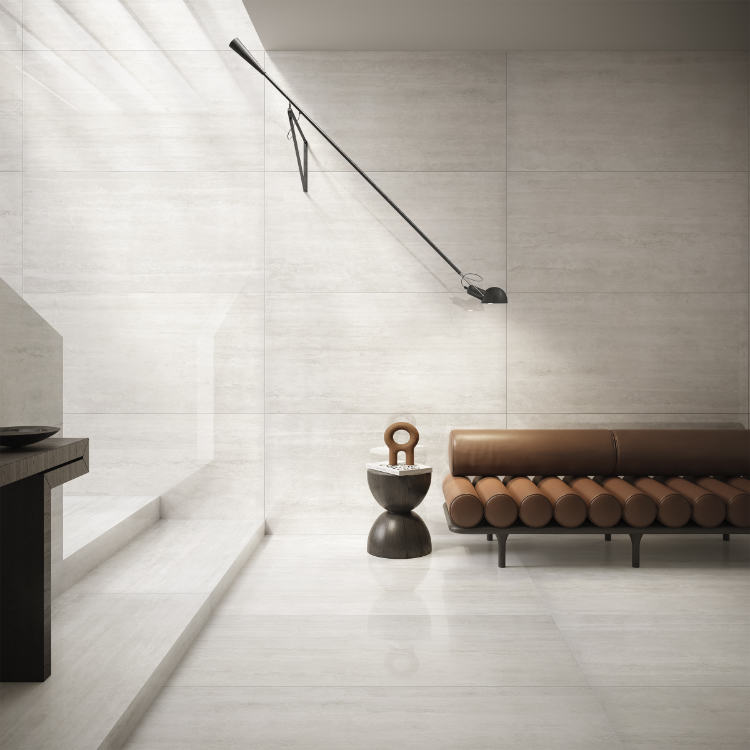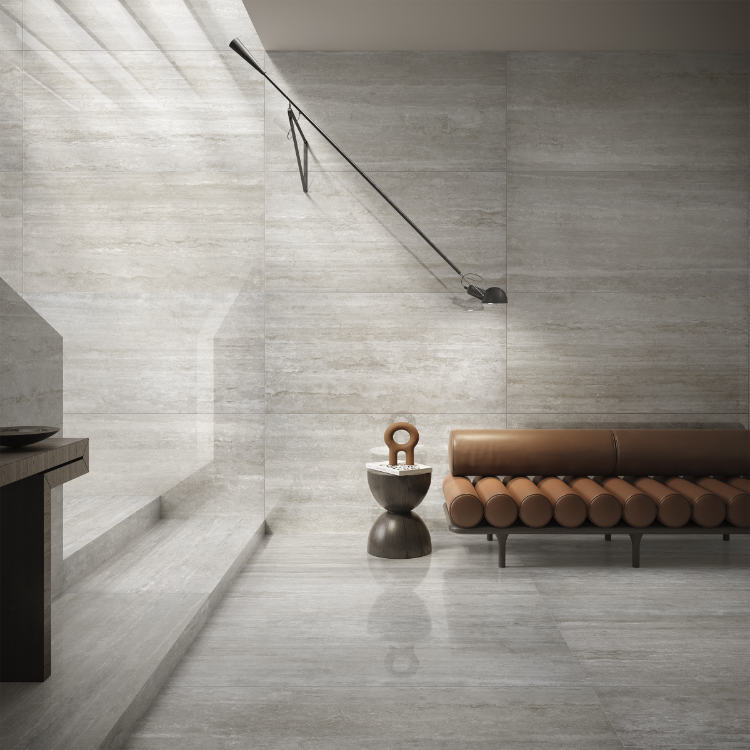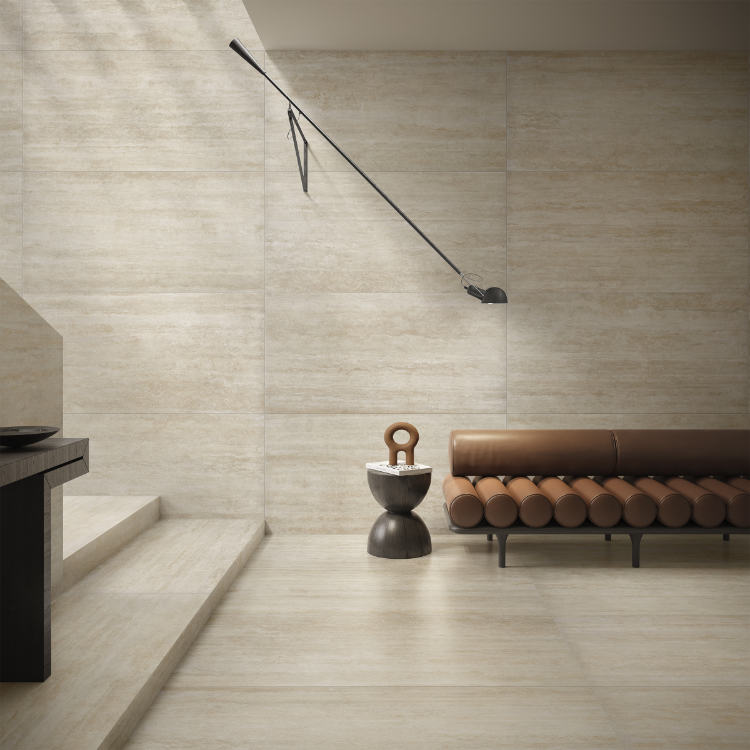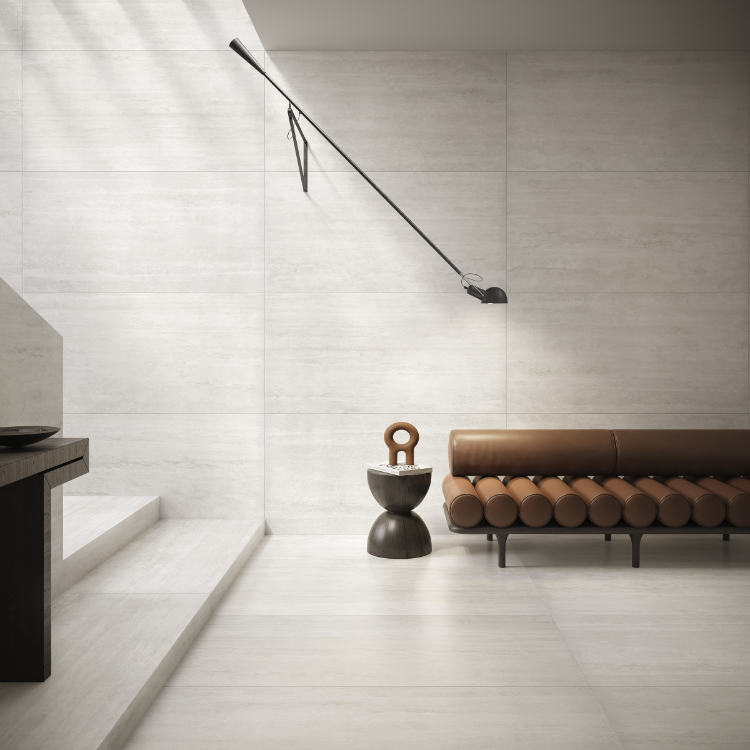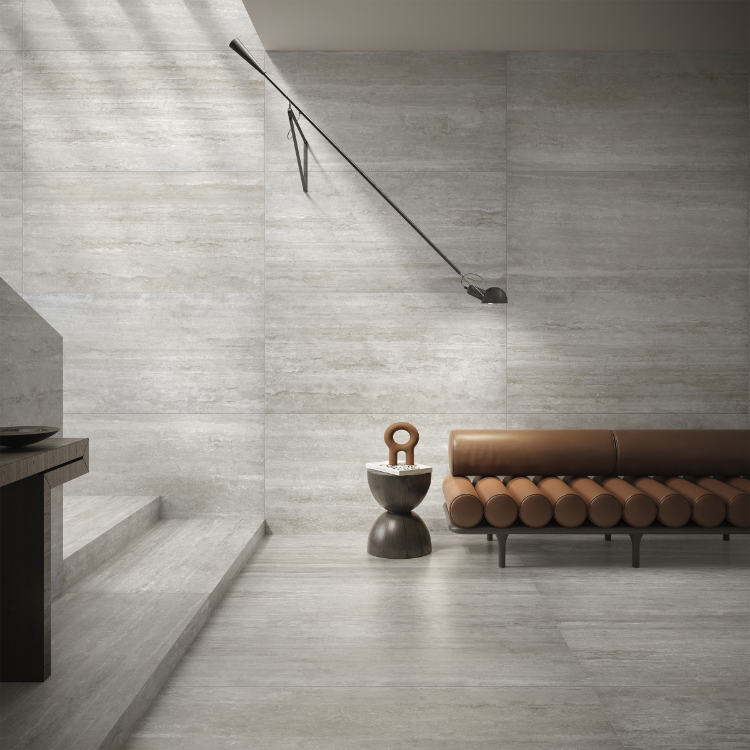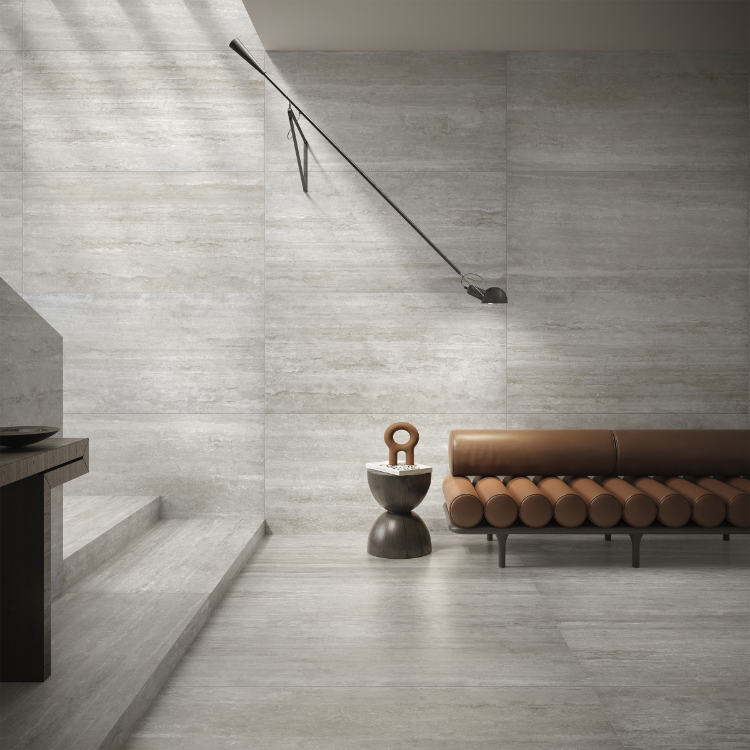 Colours and surfaces
---
| Sizes | Lucido | Soft |
| --- | --- | --- |
| 75x150 | | |
| 75x75 | | |
| 60x60 | | |
| 30x60 | | |
Mosaics
Mixing and
matching
Two mosaics explore the expressive potential of the material and add movement to the surfaces: from the alternation of glossy and mat triangles drawing graphic patterns to the optic combinations of three-dimensional cubes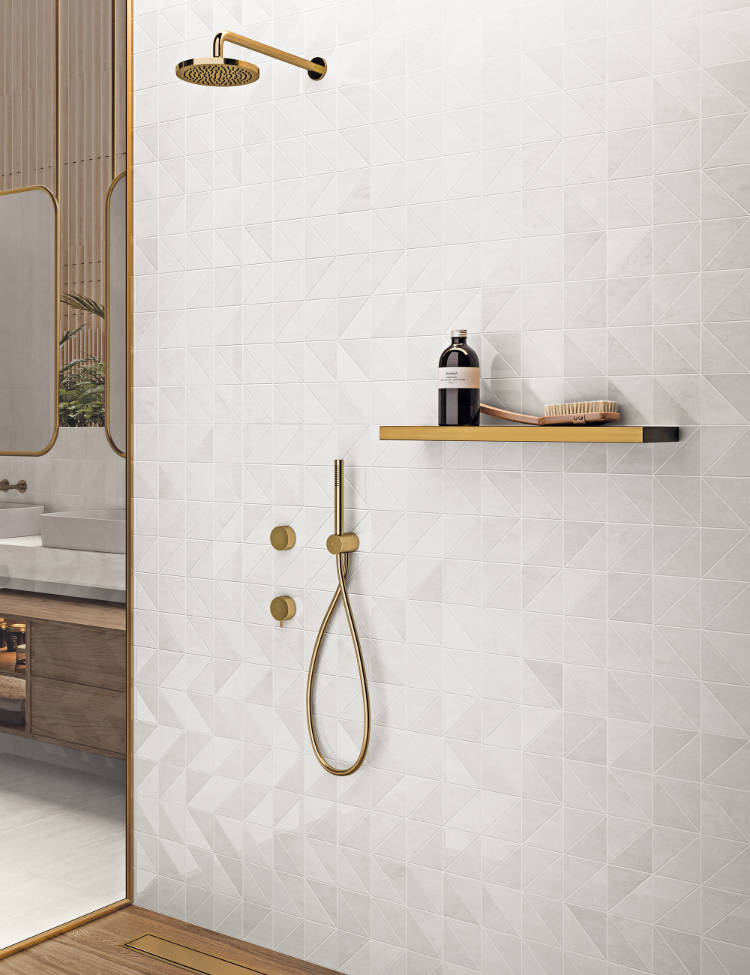 Mosaico T Mix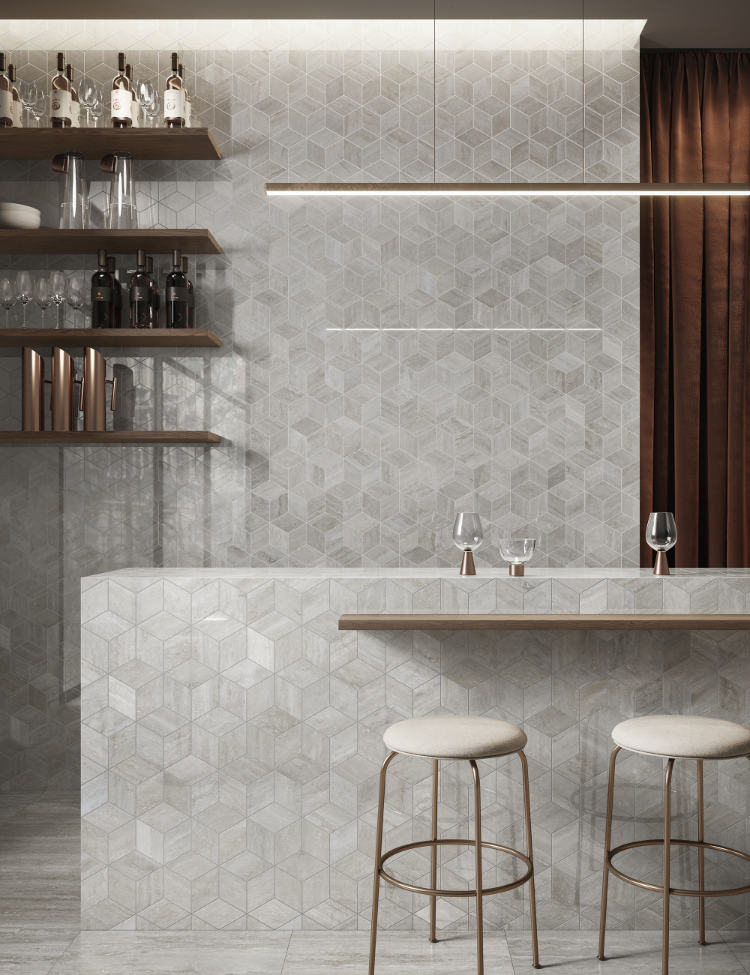 Mosaico Cube Lucido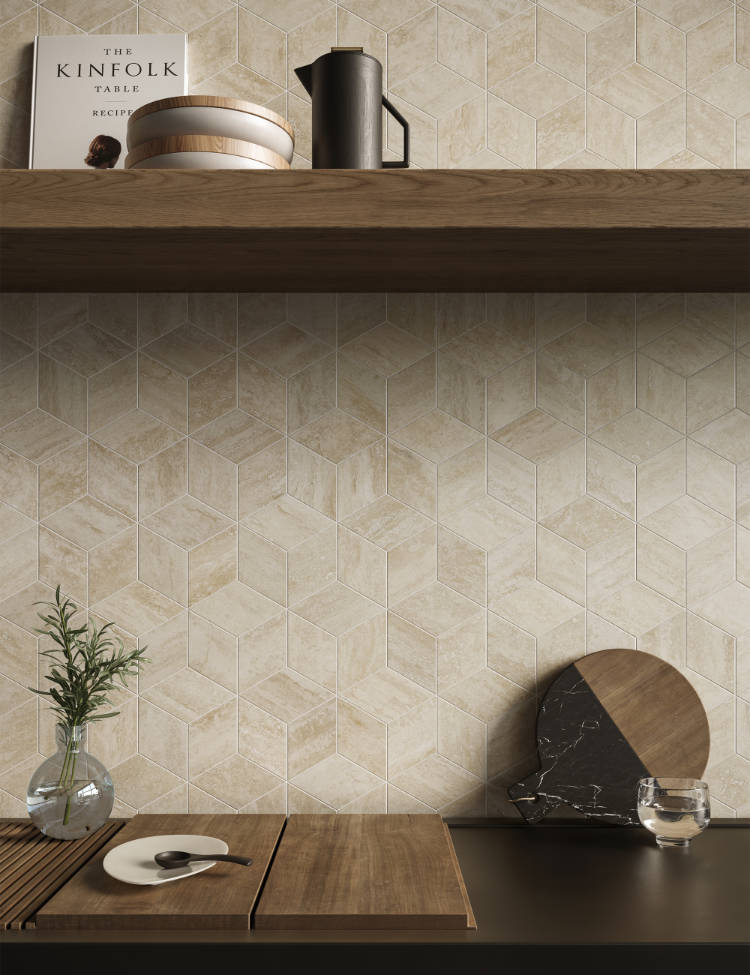 Mosaico Cube Soft
Performance
A perfect balance of beauty and performance
Where tradition and innovation meet, this is where surfaces that combine the perfect beauty of the material with the best technical specifications of porcelain stoneware are born.
Discover the details of Prestigio Travertino
Contact Us
Start with a solid base. Fill in the form to request all the information.